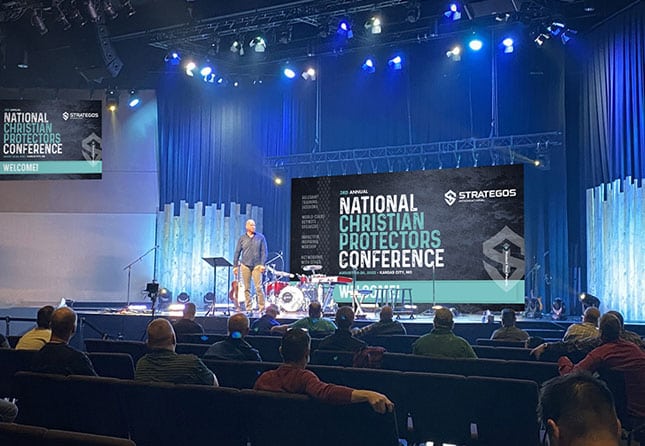 About the conference
The largest conference in the country dedicated to Christian first responders and church security personnel. Don't miss two full days filled with relevant training sessions, world-class keynote speakers and impactful, inspiring worship. Take advantage of networking opportunities with other protectors and explore products and services with industry partners/vendors. The National Christian Protectors Conference is dedicated to equipping and inspiring protectors to live a life of courageous faith.
Relevant training sessions
Our goal is to pack as much value into the National Christian Protectors Conference as we possibly can. Each session features instructors from Federal/State/County/City members of law enforcement as well as instructors from every branch of the US military.
Tactics & Firearms Handling

Human Trafficking Awareness

SOAR Child Protection

Tactical Applications of the Pistol

Chaplaincy / Crisis Intervention

Pastoral / Platform Protection

Low Light Firearms Applications

Intruder Awareness & Response/Lock Down

Compliance and Control

Crisis Casualty Care - Tactical Medical

Church Security Planning

SAFE - Verbal & Physical De-escalation

Active Shooter Intruder Response

Leadership Principles for Protectors

More to come!
Meet the speakers
World-class keynote speakers for this year's National Christian Protectors Conference include:
Lt. Colonel David Grossman

Internationally recognized scholar, author, soldier, and speaker.

Kris Paranto

Hero of Bengazi. American author, businessman, and former U.S. Army Ranger and CIA security contractor.

Adam Davis

Dynamic motivational speaker, best-selling author and transformational coach. Former LEO. Husband and father.

Eli Crane

U.S. Congressman (AZ). Believer, Husband, Father. Former Navy SEAL, Entrepreneur and Co-founder of Bottle Breacher which was featured on an episode of Shark Tank.

Phil Hopper

Husband and father, senior pastor and teacher at Abundant Life, distinguished law enforcement officer and author.

Christina Smalley, LCMHC

Christina holds a B.A. in Psychology and M.A. in Counseling. She is a gifted lecturer with a great deal of experience in treatment planning, crisis intervention, authoritative parenting, counseling, and trauma support.
James Greene & Associates

Speakers from James Greene & Associates on top risk management and insurance issues facing churches today.

Insurance One Moyer & Moyer

Speakers from Insurance One Moyer & Moyer on Insurance for Churches.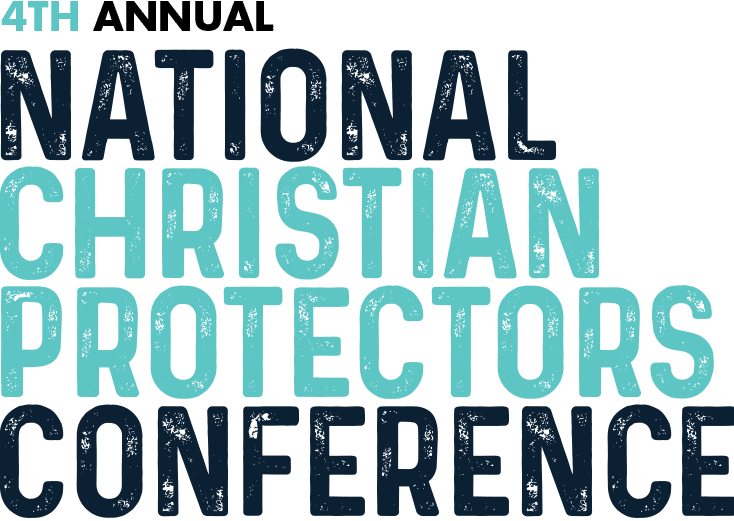 OCTOBER 5-6, 2023

HOPE CHURCH, 4800 NW 88th STREET, KANSAS CITY, MO 64154
HOTEL INFORMATION
Hotel Accommodations:
Sonesta Select Kansas City Airport Tiffany Springs
7901 NW Tiffany Springs Parkway, Kansas City, MO 64153
Reserving your rooms is easy by calling 816-891-7500 ext 1
and asking for the "Strategos International Attendees group rate".
Group code is 231004STRA.
Or simply click on the link below to confirm their reservation online.
Please let them know to confirm their room reservation no later
than Wednesday, September 13th, 2023.
Conference Schedule
THURSDAY
7:00AM CHECK-IN
8:00AM – 8:40AM WELCOME, WORSHIP AND DEVOTIONAL
8:45AM – 9:45AM BREAKOUT SESSIONS 1
10:00AM – 10:45AM KEYNOTE 1
11:00AM – 11:45AM BREAKOUT SESSIONS 2
12:00PM – 1:00PM LUNCH
1:15PM – 2:15PM BREAKOUT SESSIONS 3
2:30PM – 3:30PM BREAKOUT SESSIONS 4
3:45PM – 4:45PM KEYNOTE 2
5:00PM – 7:00PM WORSHIP SERVICE
FRIDAY
7:00AM CHECK-IN
8:00AM – 8:40AM WELCOME, WORSHIP AND DEVOTIONAL
8:45AM – 9:45AM BREAKOUT SESSIONS 1
10:00AM – 10:45AM KEYNOTE 1
11:00AM – 11:45AM BREAKOUT SESSIONS 2
12:00PM – 1:00PM LUNCH
1:15PM – 2:15PM KEYNOTE 2
2:30PM – 3:30PM BREAKOUT SESSIONS 3
3:30PM – 4:15PM KEYNOTE 3
4:15PM CONCLUSION